What is conveyancing? Understand the process and make it less stressful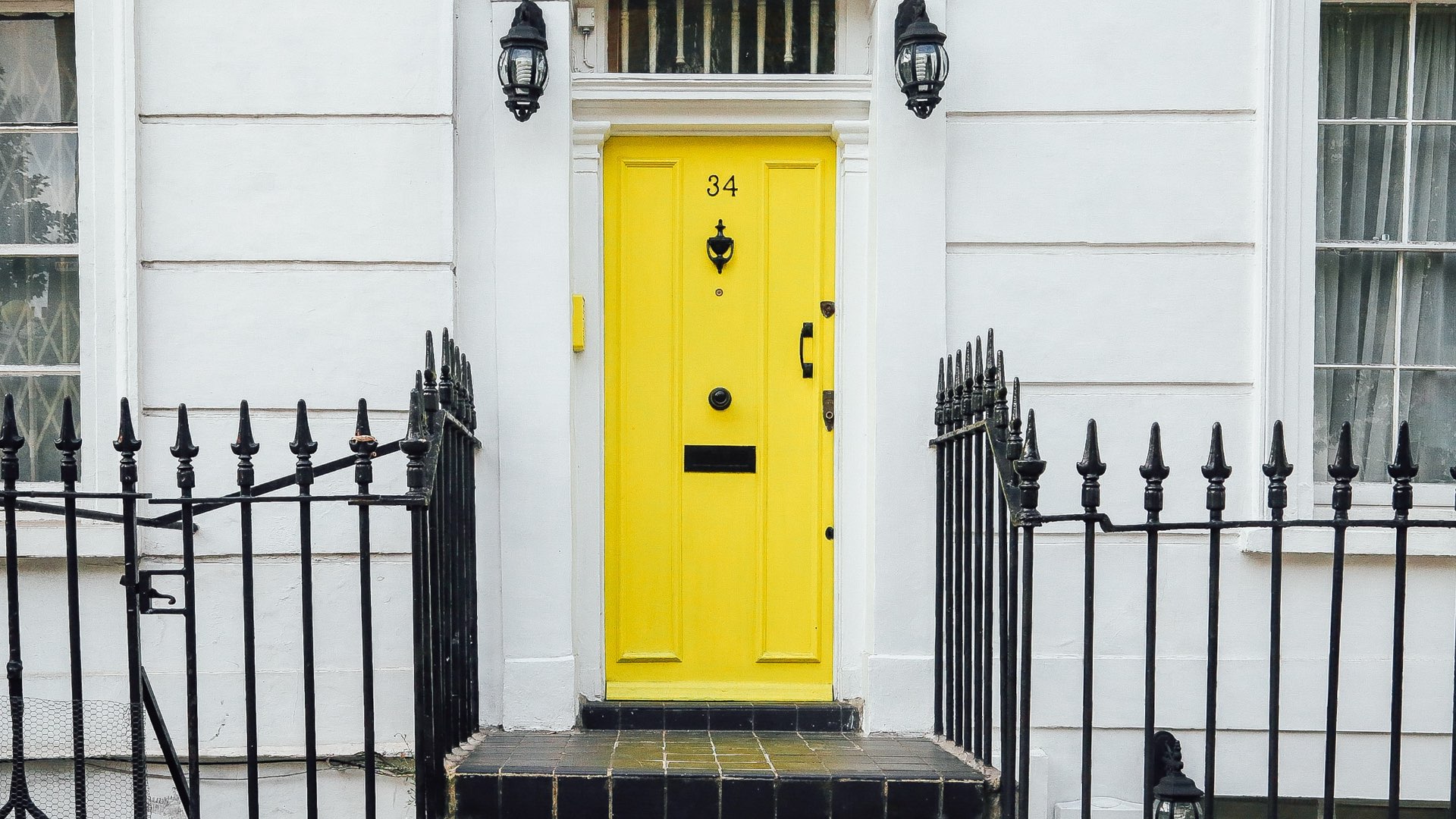 Having qualified as a Solicitor back in 1979 and specialising in residential conveyancing ever since, I was responsible for building one of the largest conveyancing firms in the UK. This very detailed article is based on the thousands of conveyancing transactions that I have dealt with.
What conveyancing is, and what title deeds are. 
The principle of 'caveat emptor'.
What conveyancing involves: pre-contract, contract stage and post-contract.
How to make conveyancing easier and less stressful.
1. What is conveyancing? What are title deeds?
Conveyancing is best summed up as the legal process for transferring a property from one owner to another. It covers all legal and administrative requirements for the house purchase to be valid under law, and is normally performed by a legal professional who acts on behalf of the buyer/seller. 
Let me take you back to 1804 and how the current conveyancing process evolved. We have all heard of the landed gentry. Those gents owned vast tracts of land which they wanted to capitalise on. There needed to be a system which allowed them to sell part of their land. With the growing industrial revolution and the migration from rural to urban, it became even more important to have a nationally accepted process of registration of land title which could be provided as proof of ownership. Read more about title deeds.
In 1925, registration with the Land Registry became compulsory for major tracts of the country. You may be surprised to hear that almost 100 years later there are still vast areas of the country not yet registered! Nevertheless the 1925 Act heralded in the concept of Land Registration  which is the system that we still operate today.
2. Caveat emptor or 'buyer beware'
An important aspect of conveyancing is the principle of caveat emptor or 'buyer beware'. When you buy your new white goods, for example a washing machine, your rights are enshrined in Consumer Protection legislation – but there is nothing equivalent in conveyancing! It's strange to think that you have more rights when you buy your new white goods than when you buy the most expensive purchase of your whole life!
The Law Commission may be reviewing this principle in the next few years, but at the moment you need to
make sure for yourself that the property you are buying is fit for your purposes.
3. Important stages of a conveyancing transaction for the buyer
Pre-contract
Normally 2-4 weeks
Agree the purchase of your property

Start working with a conveyancer

Complete your initial paperwork including the identification process and source of funds enquiry

Apply for a mortgage
Contract stage
Normally 8-10 weeks
4-6 weeks
/

with YouConvey
Request the local and other searches

Have the contract pack reviewed

Receive your mortgage offer

Sign the contract and pay your deposit

Agree the completion date

Exchange of contracts
Post Contract
Normally 2-4 weeks
Deposit paid

Sign any remaining documents

Pay your balance to your conveyancer in time for the completion date

Move in
Agree the price for your new property
Having decided on the property you want to buy, you will need to provide some information to the estate agents on what deposit you have and the amount of your deposit. They will also want to know if there are any other obstacles such as waiting for some funds from the sale of another property or maybe a gift of money from the Bank of Mum and Dad.
Find a conveyancer
Let's assume you are buying a property and you have agreed the terms of the purchase with the estate agent selling the property. Now you need to find a conveyancer who will act for you.
Initial Paperwork
There will always be some initial paperwork to complete with the conveyancer including confirmation of your instructions to them and what your personal circumstances are.
Prove your identity
Your conveyancer will want to make sure you are legitimate and not a fraudster. Some conveyancers (principally the smaller firms in the High Street) will offer you a personal face-to-face appointment and ask you to attend with your original ID. Many conveyancers however will use a specialist app which helps you prove your Identification from home by taking a series of photos / videos and uploading your biometrics and verification by the Authorities.
Demonstrate that your funds are legitimate
Part of the initial process for you will be filling in a questionnaire with details about your deposit and mortgage. This is not just to make sure you have enough money but also to check that the funds are legitimate – in other words, not laundered money.
All professionals in the home moving industry have a responsibility to check this so don't feel your conveyancer is picking on you by asking a lot of intrusive questions!
Apply for a mortgage
Assuming you are legit and you have the funds to go ahead, you then need to get a mortgage (assuming you don't have dollops of readies in the bank ). You do this by applying directly to a Lender or more likely through a Mortgage Broker, as they arrange around 70% of all mortgages. This could be a frustrating period for you – lots of paperwork and anxiety about how much the Lender is happy to advance to you.
The Local Search and other pre-contract checks
Your conveyancer will run a number of searches against your property, the most common of which is the Local Search. This is a misnomer because it has nothing to do with the locality but more about any particular charges against the property registered with the Local Authority. For example, some breach of planning regulations or a Tree Preservation Order or some current planning order affecting the property.
The number of times this has been an issue is really small – I could count it on one hand in all my days of conveyancing! – but nevertheless the conveyancer will have to wait for this.
These days it is pretty normal to do some other searches such as flooding and environmental searches. Again, not usually a problem but necessary when you are buying a new property in a new area.
Your conveyancer receives a contract pack from the Seller
Back at your conveyancers office they should have received a contract pack from the conveyancers for the Sellers. It is the job of the Seller of the property to provide you with proof of title – proving that they own the property and that there is nothing onerous that they have not disclosed.
This comes in the form of:
A standard contract of sale of land;
Office Copy Entries of the property – official copies of the Register of Title held by the State confirming the ownership of the Seller. These will come from the Land Registry;
A Filed Plan which shows the boundaries of the property;
A copy of the Lease if you are buying a leasehold property;
A number of other related property documents including for example older deeds which disclose restrictions on the use of the property or rights of way for neighbouring properties.
Contract review by your conveyancer
It is the job of your conveyancer to review the contract pack and report to you on anything which they consider to be relevant and material. They will raise some standard enquiries as well as, for example, the existence of planning permissions or building regulation consent for an extension.
Assuming the title is in order (most are) and there is nothing which they need to query, then they will be happy with the title.
Receive a Mortgage Offer
Your conveyancer will not allow you to exchange contracts until you have received a formal Mortgage Offer and you are happy with the terms, from the value of the loan to the amount of the monthly repayments.
Sign the contract and pay your deposit
When your conveyancer is happy with the documents and you have provided them with the deposit, then it's time to sign your contract (generally a wet signature but now more commonly digitally).
Discuss the completion date
The parties will need to agree the date that they will move in (and move out) between them – more often than not through the estate agents. Not so long ago, there were always 4 weeks between the exchange of contracts (see the next step) and the completion date. These days it can be from 1 day to 4 weeks or anything in between.
The conveyancers also need to be happy with the completion date as they have important jobs to do. For instance, make sure that the mortgage advance can be released for that date which is not always a given.
Sometimes there could be some outstanding condition (maybe a report on the property which has been requested by the valuer but not yet received). Generally they need to ensure that they have enough time for the Lender to review the request from the conveyancer to release the funds (most usually require 5 working days – some less). So a round robin discussion on the date for completion is something to look forward to!
Either party can withdraw for any reason at any time right up till the exchange itself – even if that costs the other party a lot of money. 
This is probably the most stressful time (typically 8-10 weeks) when you are desperate to get the Seller committed but you have to wait.
Unfair? Absolutely! Unique to the UK? Certainly in countries such as Australia parties commit themselves legally at the point they agree to the sale. Soon to change? Possibly. I will come back to this in later articles.
Provided the conveyancers are happy there is enough time between exchange and completion (generally 2-3 weeks), then the two conveyancers get together on the phone and exchange contracts by swapping the two parts of the contract. They have both been signed by their clients under a Formula which in law binds both parties to the legal commitment of exchange.
Once exchange has taken place then both parties are contractually bound to complete the transaction on the day agreed on the contract. If either party don't for some reason, then they can be sued (not a good thing to happen to you!)
Let's be positive though and assume that exchange of contracts has now taken place and everyone is happy… What happens next?
Deposit paid
The deposit from the Buyers (normally 10% but could be lower if agreed) is received by the Sellers Conveyancers and they then hold that in their client account until the completion date. If the Sellers are buying on then they will be able to utilise that as the deposit for their purchase. Their Conveyancers will in the meantime request an up-to-date figure from their Lender (a Redemption Statement) showing the amount required to pay off the Lender on the Completion Date.
Remaining Documents signed
The Transfer of the Title (a Land Registry Document) needs to be signed by all the parties – this is still by wet signature but again this is changing fast to digital. This is then held by the Sellers conveyancers until the Completion Date.
Payments and titles transferred on the Completion Date
Although this is the pinnacle of the transaction – when the money changes hands – it is pretty much a routine process. There is no actual handing over of cash or a cheque but all done via the banking system.
On the day, the Buyers conveyancers will send the money to the Sellers conveyancers, part Mortgage Advance part balance from the Buyers. In return, the Sellers conveyancers send them the Transfer and any other documents of title (there are specific legally enforceable Undertakings to do so involved). The Transfer of title is duly dated and hey presto, you now own your lovely new property!
Moving in
The Buyers and the Sellers usually will have agreed on their moving out timings. Generally the Sellers will have cleared the property and left it by late morning – early afternoon. You as a Buyer are left with a pristine empty new dream property. A bottle of champagne and some well deserved celebrations are likely to ensue at this stage with a huge sigh of relief that this has actually happened.
4. How to make conveyancing easier and less stressful
There are normally around 1m property transactions a year in England and Wales and the vast majority of them go through smoothly. Some don't unfortunately and we will return to what can go wrong in later articles. We also explain why the conveyancing transaction is likely to take 16-18 weeks to go through (much too long for any of us).
So the question needs to be asked… why does conveyancing take so long and why is it so stressful?
The easy answer is that there are a lot of moving parts in the process – from reviewing the title to make sure it is safe to buy through to getting the right mortgage. There are a lot of players in the ecosystem. Even without a chain there could be as many as 10-12 companies/organisations involved and they all have their own process to follow.
If you add that mix to the fact that our current conveyancing process evolved in the days when we didn't even have faxes (remember them?) let alone the Internet, then you can start to see that it just isn't fit for purpose for the modern home mover.
So how do we make it easier, faster and less stressful?
One way of doing this is by making sure that the home buyer themselves become actively involved in the process. At the moment, the conveyancer does all the running around – from opening the file, sending out the initial documentation and dealing with each and every aspect of the transaction 100%. The reality is however that 80% of any transaction is taken up with non-legal admin, for instance, completing property forms and chasing up 3rd parties such as leasehold managing agents.
If there was some way of giving control to the home buyer themselves of the admin then this would not only accelerate the process (you are not waiting endlessly for your conveyancer to come back to you or send you documents) but would put you at the heart of the transaction.
If you add to this the huge benefit of getting more of the property information upfront rather than in dribs and drabs, then we are starting to talk about shaving weeks off the typical transaction.
They say that moving house is in the top 3 stressful experiences in life (following death and divorce). It doesn't have to be that way, and that's why we are building YouConvey based on our 40+ years of conveyancing experience.
YouConvey is a unique new service which will be shortly available to home movers in the UK . Rather than leave everything to the conveyancers you will now have the opportunity to progress the transaction in your own timescales by providing you with the tools to download and complete all the necessary paperwork yourself without waiting endlessly for your conveyancers to send it to you. You will be able to see where everything is upto and can even chase for anything outstanding at any time of the day or night. Being in control will bring you greater peace of mind and comfort that with you in control you will dictate the pace and not the conveyancer who has only files and clients to deal with. With our unique partnership with our panel Law Firms you will be completely safeguarded from any legal work – they will take that responsibility throughout the transaction. You will complete your transaction quicker ,with less stress and more transparency – it's what you as a 21st Century consumer deserve.