Moving house: the most realistic checklist & a printable PDF!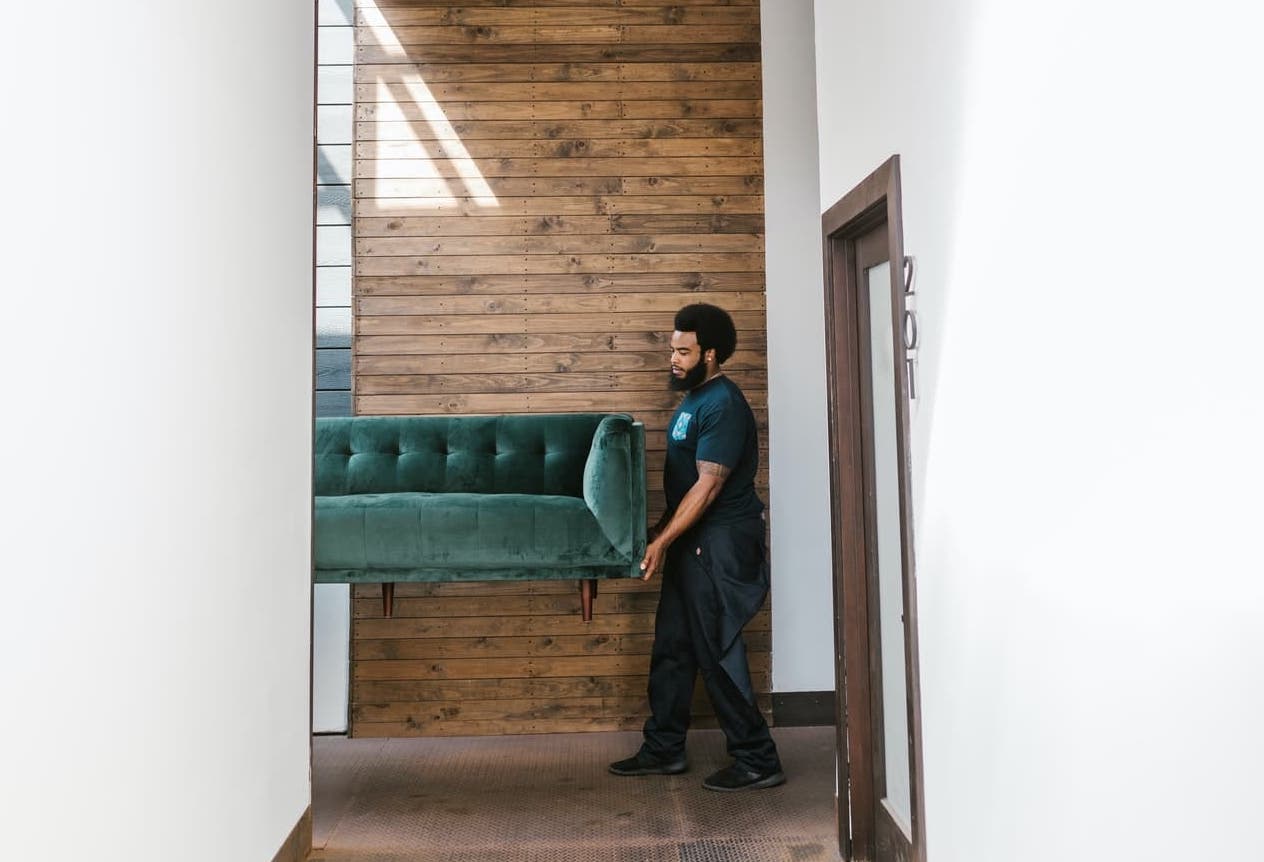 By Eddie Goldsmith
=> Download our moving homes checklist and print it out to move houses stress-free! <=
There are hundreds of articles out there that give you unrealistic timelines or try to list everything in the world that you need to think about when moving house. To keep it simple, we've listed 13 of most important things to do before you leave your old home – and after you move into the new one. Bonus: a list of 33 organisations that you might want to notify about change of address!  
Your old home. Giving notice, packing and preparing the house for new residents
If you're renting, find your old tenancy agreement
Check how much notice you need to give your landlord or estate agent before you move out – it's usually one month but it might be two in some cases. Also go through the inventory list and make notes on everything you might have changed around the property during your time there..  
If you're selling, start preparing the paperwork in advance
The earlier you start with your solicitor (conveyancer), the faster your transaction will go. It would be great if you keep in touch with them every step of the way – or even take control of the timeline yourself. 
Check skip hire, recycling and donation centres around you
From electronics to clothes and old blankets, it's likely that you'll find many things that you have abandoned. And that's a sign that you might not need them anymore! 
Start packing (and labelling!)
Based on our experience of working with clients who move homes, people tend to underestimate the amount of stuff they need to pack – that happens in about 98% of cases! The whole operation becomes much easier if you start packing non-essentials in advance. It's not great being surrounded by boxes for a few weeks but it would help you know the removal costs and also how many boxes you need. Don't forget to label the boxes by contents or by the room they need to go to in your new home.
Create a box of essentials
Make a list of things you'll need on the moving day – it could be your documents, laptops, phone chargers, toiletries, basic cleaning products, medications, a couple extra sets of clothes, and some snacks and drinks for the ride. If you're moving with kids, put aside something to keep them entertained for the journey.  
Get removal quotes
Find a van for hire and arrange some help from friends or request quotes from removal companies if you need more support. Some platforms give you instant dynamic quotes – you just need to enter the type of items you need moving (try

AnyVan

). 

Make a list for the new residents
If you're selling or letting your old home, it's a lovely gesture to make a helpful list for the people who move in after you leave. This could include how to operate the boiler and alarm, the location of the meters, fuse box and stopcock, which day is bin day, and where the nearest shops or takeaways are (could be handy on their move-in day!).
Arrange cleaning if needed
Whether you're renting or selling, it's a good idea to book a cleaner in advance
Finish the food in your freezer
It's good to start with this in advance so you don't end up chucking three drawers worth of meat and prawns! 
Take final meter readings
Just a simple photo on your smartphone would do. It will be time-stamped – it's a proof of when the photo was taken so you don't get billed for someone else's usage.

Download our moving homes checklist

and print it out to move houses stress-free!
Your new home. Change of address, insurance and mail redirection
Let everyone know you've moved. This could be a long list of organisations but the key ones include: 
Utilities: water, gas, electricity, landline,

TV licence

, digital TV, broadband, and mobile phone contract.

Government:

Council Tax

,

HMRC and National Insurance

,

electoral register

,

child benefit

, and

UKVI

if you're a non-UK national (check your BRP or visa to see if you need to update the local police as well). 

Health: GP, dentist, optician, and vet. 

Motoring:

DVLA and vehicle registration

, breakdown cover, and car finance. 

Personal and financial: your employer, current and savings accounts, credit cards, pension, insurance, student loans, share register, and loyalty cards if you have any important ones.      

Entertainment: gym, pool, and any subscriptions. 

Royal Mail: set up

a mail redirection service

for 6 or 12 months.
Also a few other things you might want to check: 
Check if your new home is insured
If you are buying a new house, your mortgage contract might require you to have buildings insurance. In addition to this, it's a good idea to protect your possessions against loss or damage – whether you're renting or buying!  
Apply for a parking permit
If you are moving to a residents' only parking area, check if you need to apply for a permit through the local authority or a private parking scheme. 
Find a school and/or a babysitter
You've probably thought this through already but it never hurts to list it just in case.
Bonus: a printable checklist!