How to find the right conveyancer or solicitor? 11 key factors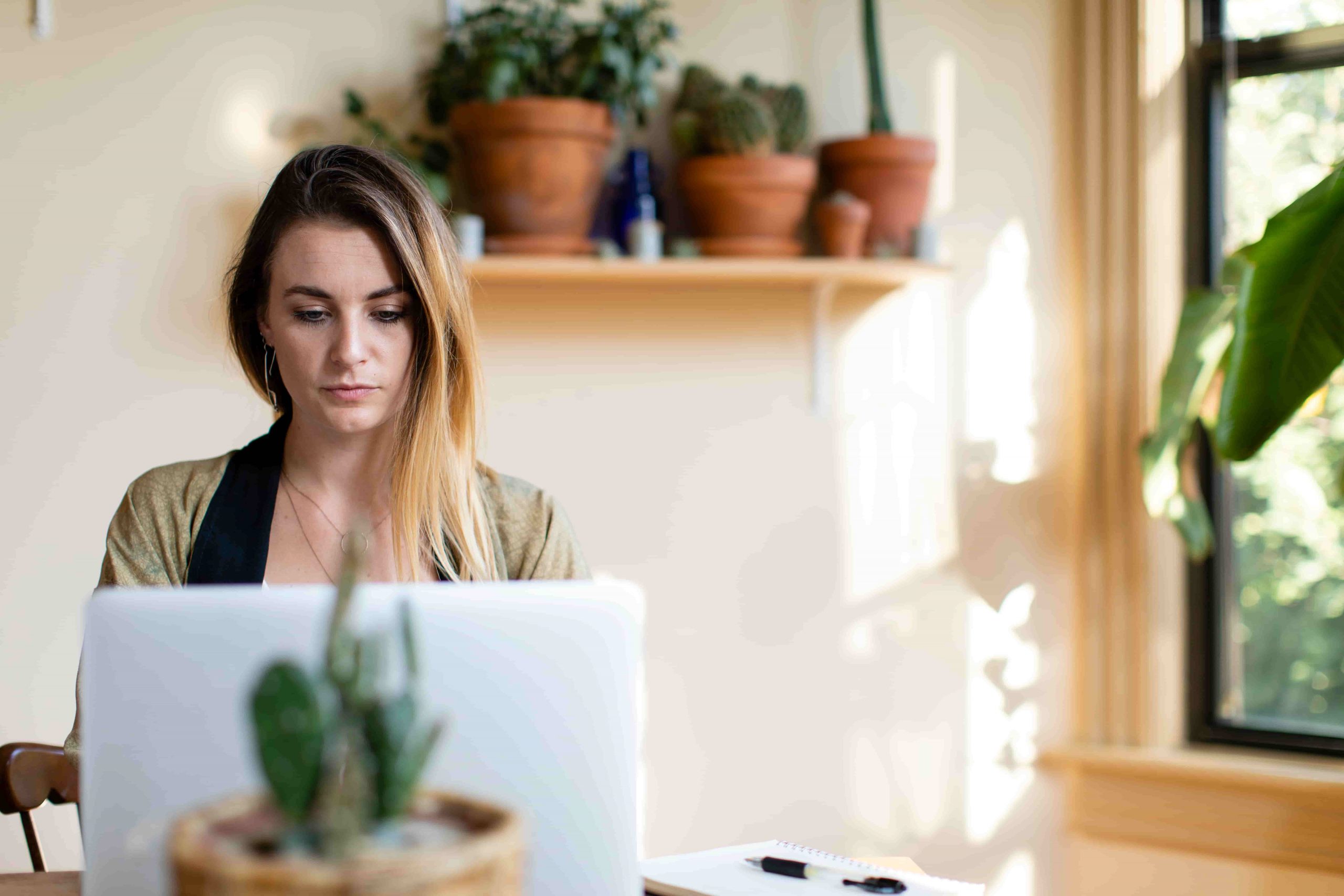 By Eddie Goldsmith
You're unlikely to come across solicitors in your everyday life (I'm discounting criminal activity or matrimonial problems!), and there lies a problem. At the moment you agree to sell or buy a property, that is exactly the information that the estate agent will want – and unless you personally know a conveyancing solicitor it's not that easy to find one who will be right for you. 
The purpose of this blog is to give you some heads up on what you should be looking for and who (if anyone) you should trust to suggest a solicitor or conveyancer for you. Check the bottom of this blog for a full list of factors you could consider when choosing a conveyancer.  
Solicitor or conveyancer?
You can often hear "solicitor" but actually there is a significant group of conveyancers who are not solicitors. Nevertheless they could do an absolutely fine job for you – perhaps even at a smaller cost! 
I am talking about licenced conveyancers who call themselves "property specialists" because they concentrate on conveyancing only – not the broad range of services that most solicitors can deal with if they want to. They studied conveyancing and land law specifically and may have completed many more property transactions than some solicitors. 
Solicitors are regulated by Solicitors Regulation Authority (SRA) whilst licenced conveyancers are regulated by the Council of Licensed Conveyancers (CLC).
We'll use the term "conveyancer" to cover solicitors and licenced conveyancers. So how do you go about finding the right conveyancer to help you through your transaction? 
Even in the 21st century, it is still the case that a recommendation is the most popular way of finding the right conveyancer. Ask your friends and family and see if they have bought or sold a home within the last 12 months or so – I wouldn't go back more than a couple of years as firms change and staff move on. You really need to get the name of the conveyancer involved (not the firm). 
Try and distinguish between the service your friend actually received and their thoughts on the process itself. The UK conveyancing law is not perfect as we've explained in another blog, so even the best conveyancer couldn't have changed the entire experience for your friend. What you'd like to hear from your recommender is things like the conveyancer being approachable, returning calls quickly and feeding back on the progress throughout the transaction – and of course handling all documentation with care and high attention to detail. 
There's a full list of factors you should consider when choosing a conveyancer at the bottom of this article.  
Then it's a question of calling up and asking to speak to the contact – by all means drop in the name of your friend and remind the conveyancer when they acted. Ask them to send a quote – that tends to flag up to the conveyancer they need to keep the prices sharp as you will be looking at alternative quotes. If you are ok with the quote and you like the style and contents of the email and any accompanying brochure then you have probably found the right conveyancer for you.
Comparing quotes and reviews
Should you be getting other quotes? I would say definitely, but as I have discussed in another of my blogs it's hard to compare apples with apples. As long as the fees are roughly in the same ballpark, then you are really more interested in the quality of service and communication.
Next you could research the comparison site market for conveyancers – from the MoneySupermarket comparison site type through to national and local conveyancers.  
When shortlisting from tens of conveyancing firms, I wouldn't necessarily ask for quotes as the first thing – you could end up hounded by business development teams. Have a look at their website – is the information written in a style that you understand and appeals to you? Do they offer credible testimonies? Are there photos of their teams? The latter means they are going to be more approachable if they have their photos for all to see. Find a full list of important factors at the bottom of this page. 
Does my conveyancer need to be local?
You don't have to limit yourself to local solicitors unless your transaction involves some untypical matters such as dividing a property or altering boundaries. But I would still look further down past the first few adverts and top results in Google and research smaller local firms – their location could help with trust and also communication could be better than at bigger firms.  
Should I hire conveyancing partners of the estate agent or mortgage broker?
Your estate agent or mortgage broker will in all likelihood work well with one or two conveyancers who they will refer customers to. 
You need to bear in mind that the conveyancers will probably be paying a referral fee to the estate agent but that shouldn't deter you. A recent report found that the fees of conveyancers working with estate agents compared favourably (and were often even lower) with other quotes and because of the commercial relationship between the agent and the conveyancer you may receive a better level of service. 
So I wouldn't necessarily be put off just because money is changing hands over your introduction but I would do my checks – same as with any other conveyancer you might find online. Ask the estate agent or mortgage broker for a trading name of their conveyancing partner and research them online – that includes their background, website and public testimonials.
11 important factors when choosing a conveyancer
The problem which can't be overcome is that you won't know what the service is like until you try it. At the same time, once you are involved then it's not all that easy to change conveyancers. It's not an exact science but below is a list of 11 factors we would recommend you considering when researching conveyancers.  
First impression
First impressions are really important in any service offering and as you will be in touch with them throughout the process you need to be comfortable with engaging with them. If, on the other hand, you have to word everything carefully or you just don't get a feel that they want your business, then I would suggest you leave them alone and try one of the other options. 
Fees
There are many fixed fee conveyancers which also operate on a no competition no fee basis – this might save you some stress but won't necessarily guarantee the best price. Another popular option is a core fee depending on the value of your property and a few additional charges that may or may not be appropriate. Learn more about different fees in conveyancing. 
Going for the cheapest conveyancer is not the best idea as there might be surprises and additional charges appearing later in the process. Neither would I recommend you to go with a conveyancer that charges per hour. The rule of thumb is to look at the core fee ranging between £700–1300 and request a full list of additional charges beforehand. 
Speed of response
80% of the conveyancing transaction is actually admin work (not legal), and your conveyancer's communication skills are key when it comes to this part. You want to be able to get updates throughout the process so if you need to chase them for a quote or can't get answers to basic questions within 24 hours, then it's not your best option. 
Reviews on Google/ Trustpilot/ Reallymoving/ Reviewsolicitors
Conveyancers might have some testimonials on their website but it's always good to look them up on review sites too. People tend to share their negative experiences so the chances are that you will notice if something is fundamentally wrong with the firm. 
However I would still take Trustpilot reviews with a pinch of salt – one of the common tricks that estate agents and conveyancing firms sometimes do is asking for reviews at the very beginning of the process. That means the customers haven't experienced the full service through to the completion yet so reviews may be more positive than the final impression. 
Website
As mentioned above, having a look at their website is always useful. Is it written in a style that you understand? Are there photos of their teams? Do they list the names of the firm's conveyancers or hide them? Do they mention how many years they have been practicing? 
Online tracking
A conveyancing transaction could take weeks, so it's important that there's a good system in place for you to get regular updates – possibly online tracking. 
Industry memberships
Check if your chosen property specialist is accredited under the Law Society's Conveyancing Quality Scheme which is only awarded to Solicitors who have good systems and processes in place. Conveyancers must be members of the Council for Licenced Conveyancers.
Schedule 
Find out the best times and ways to contact them. Also check if they have a holiday booked when you will need them or what would happen if they take a sick leave. 
Lenders approval
Check if they are on your lenders panel of approved solicitors – this will enable them to work on your mortgage without you having to pay extra.
Personal introductions
It's a good sign if you get to speak to the particular conveyancer who will handle your case rather than a business developer or a team member.
Client care letter
All conveyancers are required to send out a written client care letter which  normally contains their fees breakdown and a detailed description of the service they'll provide.
Conclusion: how to find the best conveyancer?
I would suggest you make a list of 3 maximum potential suppliers and then complete the online forms for quotes. They should arrive within 24 hours and then compare costs – again you should not expect to be able to compare them exactly but you would be able to make your decision based on all the factors I listed above. 
If you are selling, our new YouConvey platform can not only save you money but make sure you are more involved in the process. With YouConvey, you drive it at your pace rather than be waiting for your busy conveyancer! 
Lastly I would suggest you look at our knowledge centre for different guides for all things conveyancing – from how to pick a conveyancer to making sure you get a fair price for good service.