Save your customers up to 8 weeks waiting time!
The average conveyancing process takes 18 weeks, which is frustrating for all involved. With YouConvey we significantly reduce this time, getting your customers into their homes quicker.
Fill out the form below and we will send you a link to download the info pack.
Why Estate Agents & Mortgage Advisors Love YouConvey
Speedy & Stressless Completions
Home moves using YouConvey complete on average 44% faster, and without much of the hassle you're used to!
Streamlined Communications
No more chasing, and being chased, for progress and paperwork. Our platform tracks progress and keeps everyone in the loop.
Happy Homemovers
Greater visibility, control and input into the conveyancing process keeps your customers happy. Meaning positive reviews and word of mouth recommendations.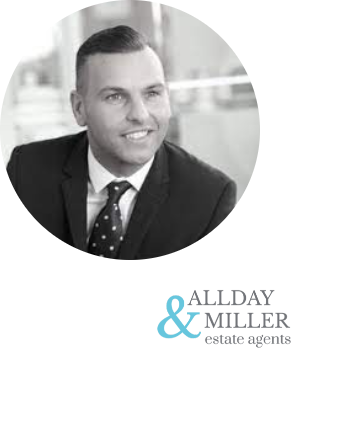 I am very pleased with YouConvey's service. This way the solicitors can get on with their job as quickly as possible. It's a delight to be working with YouConvey. They are always responsive to queries and are passionate about improving the home moving journey for estate agents and home movers.
Luke Allday – Director of Allay & Miller Estate Agents

How YouConvey works with your business
Speak to YouConvey founder Eddie Goldsmith about how we can support your business
Use the calendar to book a no-obligation call where he can answer any questions, demo the product and get you setup to start using YouConvey.
Estate Agents & Advisors FAQs
How is YouConvey different?
At YouConvey, we want to make the conveyancing process as easy and smooth as possible for all parties and aim to speed up transactions by up to 8 weeks.
We liaise between the customer and the conveyancer to manage the whole process from start to finish. We keep in touch with all parties throughout and make sure that the customer is thoroughly supported to manage their own easy admin tasks, leaving the conveyancer to focus on the legal side.
How do you reduce timescales?
From day 1 we take charge of the transaction. We fully onboard the customers by providing them with easy online access to all of the necessary property forms in order for their conveyancer to set up their file. This alone can shave weeks off the transaction.
We then work with the conveyancers throughout the transaction to make sure they can do their job efficiently, without being bogged down with time consuming admin work.
Are you a firm of solicitors?
No – but we have a vast experience of conveyancing having worked in the industry for over 40 years. We do not handle the conveyancing itself but leave this to our panel Solicitors. We work with a handpicked list of reputable Conveyancers who process the transaction, and we manage the process and update all parties at each stage and throughout.
Who does the actual conveyancing?
We work with some of the very best conveyancers in the country who understand our role in the process and the YouConvey way of working. We continuously review the service and offering of our conveyancers to ensure we offer the best conveyancing service in the industry.
Can the customer use their own conveyancer?
Our conveyancers sign up to the YouConvey service standard and work collaboratively with us by allowing us to take responsibility for much of the admin work. They also agree to a reduced fee scale in recognition of the shared responsibility. Whilst we are open to adding further conveyancers to our panel we would always prefer to use our tried and tested panel members.
What is the cost?
The fees quoted for a transaction include our panel conveyancers fee scale and our admin costs. These together are no more than the average conveyancing cost for the particular transaction.
Can I still charge my usual referral fee?
Any referral fee you charge is hard wired into the cost as part of the fee scale we generate for any of your transactions.
What do you need from us to start working with you?
All we need from you to start work is confirmation of your referral fee. We will then set you up as a YouConvey Introducer. As you provide details of an introduction, we will provide the customer with a quote and make contact with them to register them with YouConvey.
How often will I be updated?
We are happy to report to you on a weekly or more frequent basis. We see ourselves as part of your team and are here to discuss individual cases or explore other opportunities with you.