Streamline conveyancing for your clients and win more sales
Faster, less stressful transactions for your clients – higher turnover and better reviews for you! Whenever home sellers need conveyancing, refer them to YouConvey. It's time to bring conveyancing into the 21st Century.
Improved way of doing conveyancing, delivered by a highly reputable legal team
We enable the customer to manage the admin work whilst our experienced conveyancers get on with the legal side. By working together the transaction is expedited and everyone's stress levels are reduced – including yours!
Speed up your clients' transactions by giving your clients more control over the process. Save up to 8 weeks' waiting time.
We provide dedicated conveyancing staff to get properties legally prepared to help you win more sales than your competitors.
We keep you fully informed throughout the process so you don't have to spend valuable time chasing conveyancers.
YouConvey is the project by Eddie Goldsmith, a conveyancer of over 30 years experience. Having qualified as a solicitor back in 1979, Eddie was responsible for building one of the largest conveyancing firms in the UK.
Throughout his career, Eddie experienced first hand the length of time it took to complete a home sale and how much of a stressful experience it was – even with a standard transaction. Accepting that the UK's current conveyancing process is not fit for purpose of 21st Century customers, YouConvey has set out to work around it to shorten the timescale and create more certainty for customers and introducers.
Keep your clients happy with faster, less stressful transactions
See how your clients can have full control of the process while getting the support they need.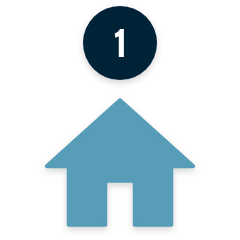 Your clients have control over the admin work and the timeline. Their journey is supported by YouConvey – from helping complete forms to chasing managing agents for return of property information.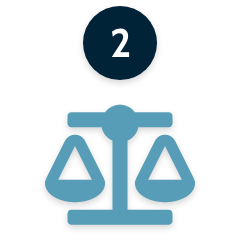 Our experienced conveyancers carry out all of the legal requirements in the process.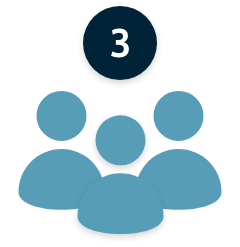 Friendly YouConvey staff guide your clients through the process by offering a complete concierge service – relieving the stress and anxiety and reducing the time between offer and exchange.
Save up to 8 weeks' waiting time
Conveyancing can be a stressful and lengthy process, taking on average 14–18 weeks from the start to the day you complete your transaction. Make it up to 8 weeks shorter with YouConvey!
Download a free information pack
Leave your details and we will send you more information about the YouConvey platform. If you're ready to discuss this further, book a free 30-minute discovery call with Eddie Goldsmith.